Easy ClickBase: The Ground-Breaking Sub-Base Solution
No cement? No problem! Azpects have done it again, inventing an innovative solution to creating strong sub-bases for laying patios, paths and driveways.
What is EASYClickBase?
Easy ClickBase is a new and innovative product that allows you to lay paving effectively with its clever interlocking system. It reduces the need for bedding layers and means you can use just 20% the sub-base aggregates you would have needed.
This product has been through independent testing compared to Pavers on 150mm and 300mm of compacted coarse aggregate, scoring an equivalent Impulse Stiffness Modulus (ISM) to both traditional surfaces.
EASYClickBase Features
Saves time, labour and costs
With less excavation there is less waste disposal, resulting in less time spent preparing your desired paving area. As you will need to purchase much less aggregates as well, this will keep costs down.
Strong & Highly Durable
As well as having immense strength, the interlocking ClickBase panels distribute weight dynamically over a large area, therefore reducing the rutting effect and aiding longer lasting surface.
Easy to Use
This lightweight, simple interlocking system is easy to transport and ideal for areas with restricted access.
What can you use it for?
Residential Applications
Driveways & parking areas
Patio & paths
Balconies
Roof Gardens
Courtyards
Pool Decks
Confined Spaces
Restricted Access
Town & City Gardens
Commercial Applications
Pedestrian areas
Industrial Driveways & parking areas
Parks & recreation area
How to use EASYClickBase
1. Remove
Remove just enough soil to achieve the desired height of the final surface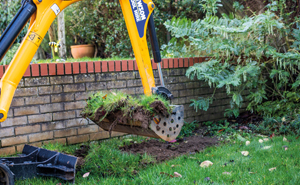 2. Compact
Compact the soil to ensure a stable surface and cover with a geotextile membrane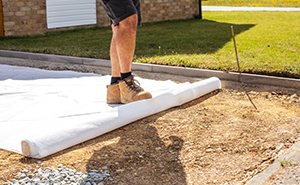 3. Level
Apply a thin layer of bedding aggregate to provide a level surface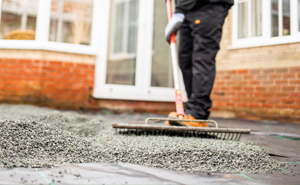 4. Lay
Lay the EASYClickBase in a brick bond pattern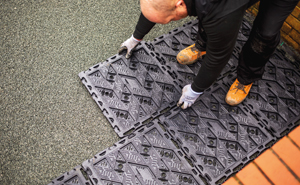 5. Apply
Lay the desired slabs, blocks, bricks or paving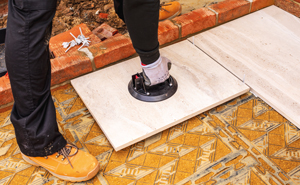 6. Finish
Fill the joints with the appropriate Azpects jointing product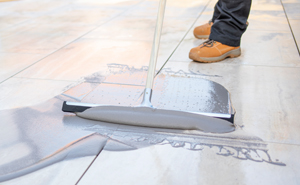 EASYClickBase will be available to buy online and in-store next week - so watch this space or phone 01202 874207 for enquiries.